Separett welcomes new ownership and becomes a part of the Lundahl & Hall group.
With mixed emotions, Separett CEO, Mikael Billsund, has taken the decision to sell his stake in the company, resulting in Separett now being part of Lundahl & Hall group. We move forward with great enthusiasm and anticipation, extending a warm welcome to our new owners at Separett. Separett remains committed to developing and providing high-quality sanitation solutions that promote sustainability and environmental protection. The company will continue to work diligently to meet market needs and be a reliable partner for its customers.

During his tenure as CEO, Mikael has played a pivotal role in the company's successful development and growth. His dedication and leadership have been key factors behind Separett's prominent position as one of the leading players in sustainable and eco-friendly sanitation solutions. The recent sale marks a new chapter for Separett. By joining the Lundahl & Hall group, Separett gains access to additional resources and opportunities to continue its growth journey and strengthen its market position.  

Lundahl & Hall is an established player in the industry and shares Separett's passion for sustainable solutions. By combining Lundahl & Hall's extensive expertise and resources with Separett's innovative technology and industry-leading products, the company will be able to offer even more value to its customers and partners.  
Co-owners Kevin and Jyri,looking forward to the exciting future that awaits Separett within Lundahl & Hall, as well as the opportunity it leverages collaboration and cooperation within the group to further enhance our offerings and meet the growing needs. We are confident that the company's growth and innovation will accelerate further. We would also like to thank Mikael Billsund for his valuable contributions to the company and wish him success in his future projects!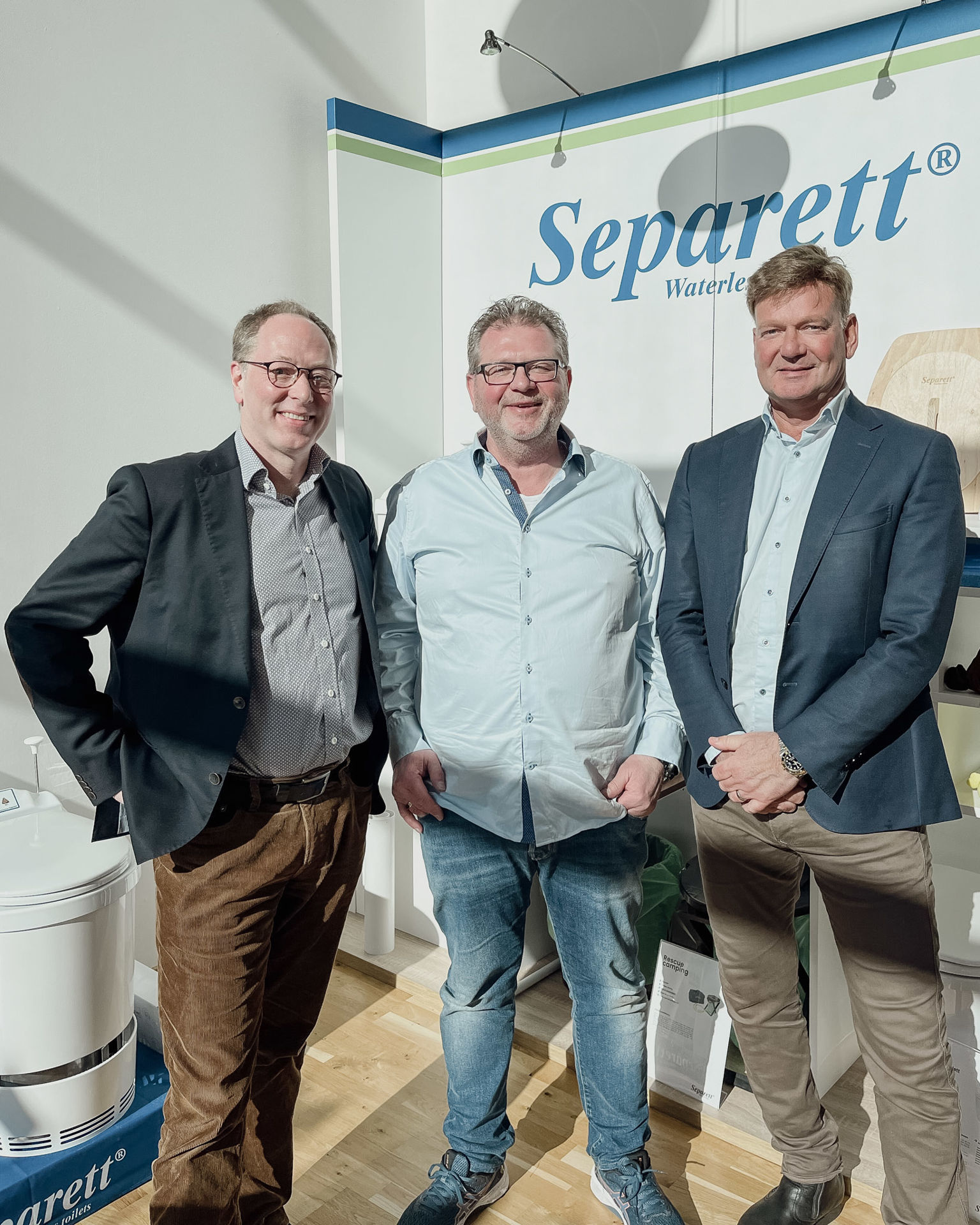 "We are excited to have the opportunity to take responsibility for Separett's continued growth journey. With the company's current products and the potential for the development of new ones, we see a great opportunity to expand Separett internationally. The need exists everywhere, and we aim to educate and assist the market with its needs. Separett fits well into Lundahl & Hall's sustainability perspective, where we want to contribute to creating a long-term sustainable society."

Kenneth Lundahl & Fredrik Hall