Our values are the key! We are creative, innovative, and solution oriented through competent and committed staff – at Separett the joy of work satisfaction flourishes.
Our vision is to contribute to a higher quality of life for the many! It is important that everyone feels good and enjoy working at Separett. Therefore, we have a clear goal for our staff, which we strive for and work towards.
"We all want to be a part of Separett and develop together. We all work towards the same goals, are engaged, and have the passion to reach our goals"
As an expanding company, it is extremely important to us that all new employees feel welcome from their first day. To support this, we have created a structure that includes an introduction for each new employee. Each department is introduced to all new employees, regardless of what position they will have within our organization. It is of great importance that we know each other and that we all know how our colleague's work.
The thing that has shaped the company's core - which we call "being a Separettare" - is our code of conduct. Respect, equality, openness and being helpful are some of the basic blocks in our code of conduct that our staff has developed. These values are highly respected and have a great importance for everyone so we can thrive and feel a sense of unity. We have had a good gut feeling about how our staff was experiencing the workplace, but in order to be able to develop and shape Separett to be an even better workplace we started to work with Great Place To Work in 2021. Their mission is to build a better world by helping organisations become a good place to work - for everyone.
The first survey was conducted in January as an anonymous questionnaire where the staff answered questions about, among other things, the work environment, colleagues, communication in the company and management. As a result, in March 2021, we received our certification and celebrated this with the entire staff!
We at Separett are proud that we have succeeded in creating a work environment where we feel safe and want to develop - together! The survey helps Separett to develop and shape an even better workplace for all our employees!
-
Our colleagues Lotta and Daniel share their experiences of working at Separett

How is it to work at Separett?
Absolutely wonderful! Above all, you have wonderful colleagues! We have a very good team spirit; the team always comes first, and it shows. It is a developing workplace, especially thanks to everyone contributing to the creation of the individual development plans. It makes you perform on a high level! Encouragement from both colleagues and management means that we work together for our common goals. You really get the feeling that you have a significant role at Separett, which creates a high work ethic and makes you grow as an individual. You notice quickly that all the employees enjoy and are proud to work at Separett.
How would you describe the Separett team?
A big and wonderful group of people! We do not judge anyone - age, gender, ethnicity, sexuality, or background does not matter here. We care about each other no matter what, and it shows!
How is the reception of new colleagues?
Very good. You really feel welcome when you start working at Separett. Everything is very well prepared, such as the welcome folder, tour, and presentations by colleagues. It is also possible to have introduction within the company at all departments - partly to get to know our colleagues but also to better understand their work. From the first day, you should as a new colleague feel like home!
How is it to be part of a company in constant change?
Developing! You must always be able to think outside the box to solve the challenges within our fast growing company. Always full speed! Helpfulness becomes an important part of this. Everyone is helpful, and you get just as grateful every time.
How does Separett contribute to society?
We contribute with a higher quality of life for the many 😉
"At Separett, you can feel that the employees are important and prioritized"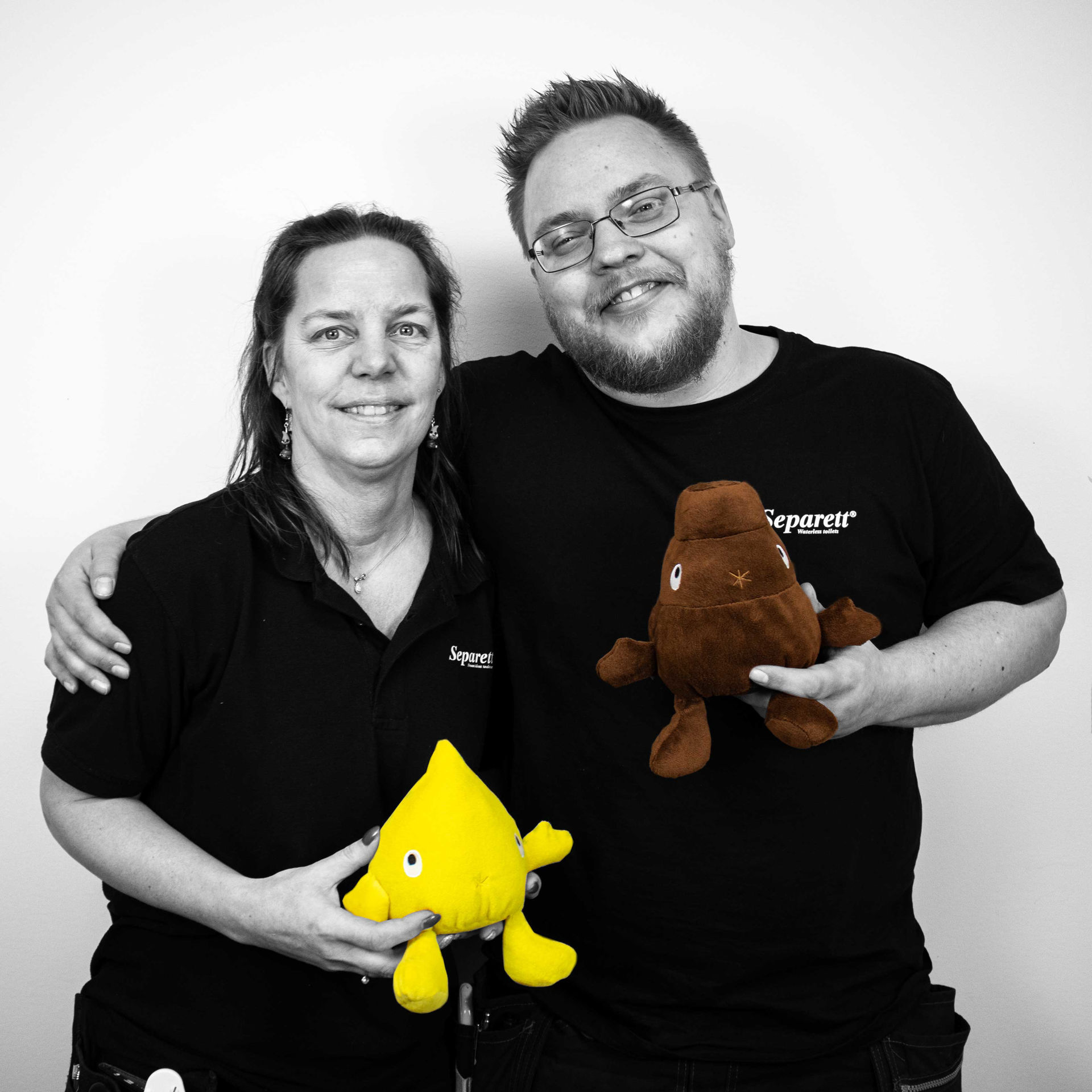 Lotta & Daniel

Follow us at Instagram 👉 @separettsverige