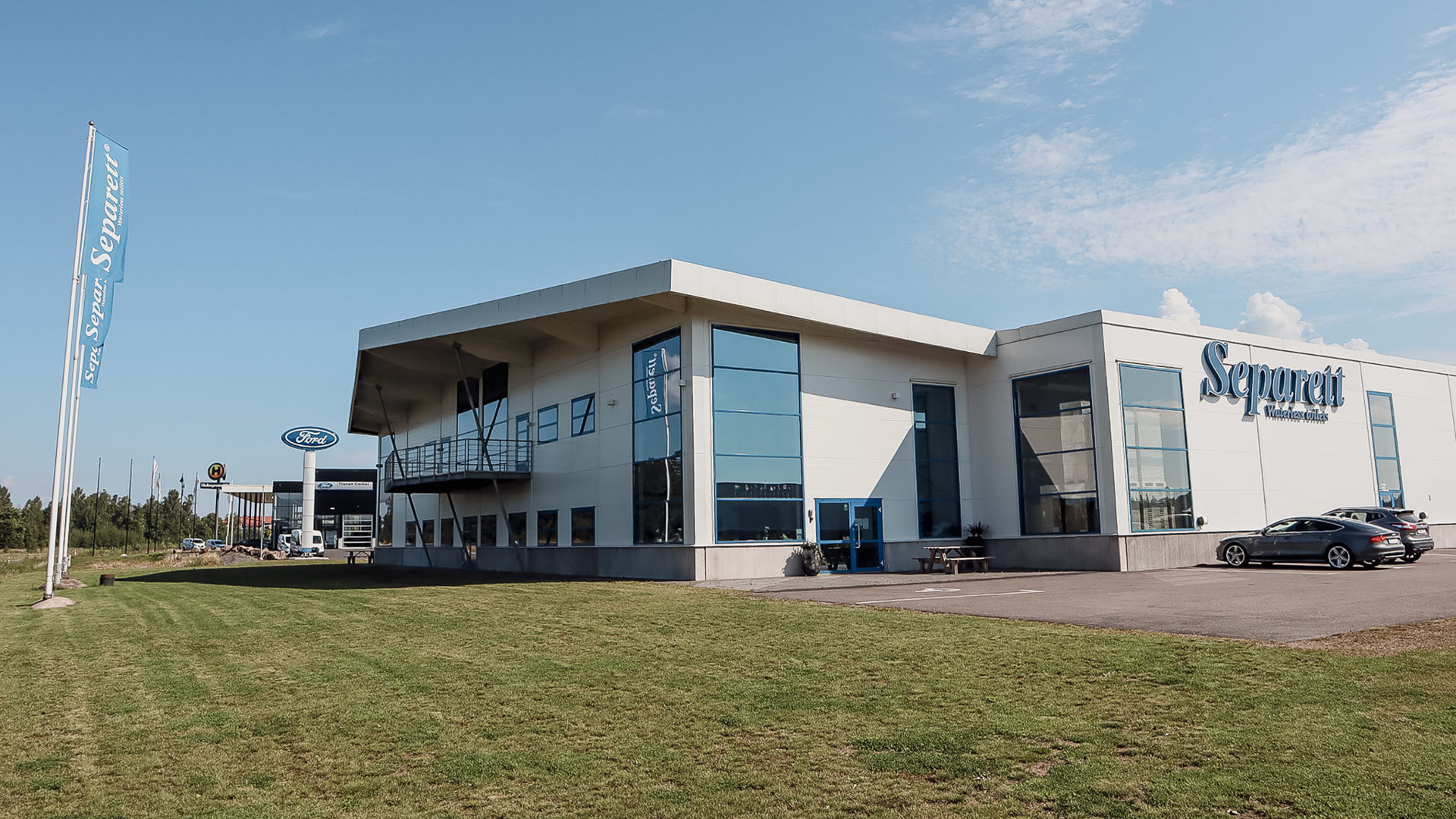 Separett AB has evolved from manufacturing sheet metal details for the automotive industry to becoming a global player in sustainable sanitation solutions. It all began in a small workshop and grew into a global movement in waterless toilets.
At Separett, we have a passion for creating sanitation solutions that simplify life for people while caring for and preserving our planet. Our journey began over two decades ago with a simple idea - to offer sustainable and hygienic sanitation solutions for everyone, everywhere. Driven by visionaries and innovators, our dream grows into reality, a future with sustainability and comfort.
Our commitment is simple yet powerful: to deliver groundbreaking sanitation solutions. We believe that every action, every product, and every decision impacts our planet and its inhabitants. We aim to inspire people to embrace a more sustainable lifestyle without compromising on convenience. By focusing on innovation, sustainability, and exceptional quality, we are shaping a future where our environment can thrive and people's lives can be enriched.
We are proud to be part of Lundahl & Hall, a group that shares our vision and passion for a sustainable future. Together, we form a team dedicated to shaping a cleaner and more sustainable world. Through collaboration and knowledge exchange, we strengthen our ability to impact positive change and take our sanitation solutions to new heights.
Every product that bears the Separett name is meticulously designed to fit into various lifestyles and environments. We run projects in several locations including China and South America. One of our major projects is with the non-profit organization Sanima, working for better sanitation and hygiene in Peru by installing our waterless toilets and managing waste. By choosing products from Separett®, you contribute to a cleaner and more sustainable future.
The future
We look to the future with enthusiasm and humility. At Separett and within Lundahl & Hall, we are constantly striving to develop new innovative solutions that pave the way for a more sustainable world. With our partners, customers, and dedicated teams, we continue to shape a future where everyone can enjoy comfortable sanitation solutions without compromising the environment. Together, we can make a real difference for our future and for future generations.
Welcome to Separett AB – where visions become reality.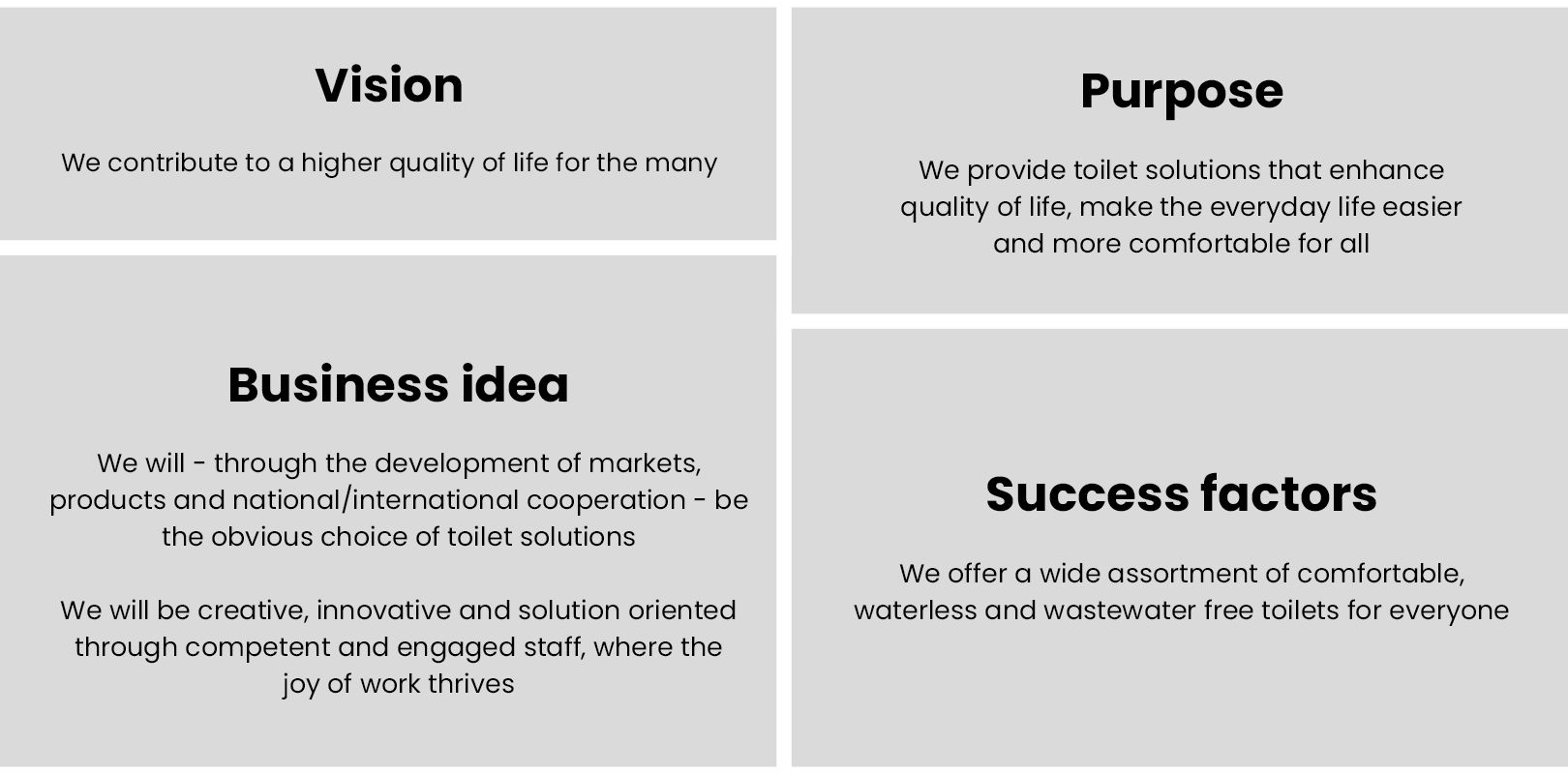 Our customers

... experience that Separett is easy and comfortable

 

Respect

We all have our differences - and that's okay

Our distributors & retailers

... experience that we are there when they need our knowledge and that we are engaged in each other's success

Equality

We are all equal and treat each other accordingly

Staff

We all want to be a part of Separett and develop together. We have a common ground, are engaged and have the passion to reach our goals

Friendly

We see one another, have a pleasant jargon and park the "backpack" outside
You are your colleagues work environment

Organization

Every division knows what is expected from them by the overall plan for the company's development. We have the passion and power to develop each division

Open & Honest

Speak up if someone crosses the line, choose the time to be honest
Say it or forget it within a reasonable time: the 3-day rule

Economy

We have a strong economy that gives us the opportunity to further develop

Helpful

We help each other