There is much to consider when choosing a toilet solution. Therefore, we have made a shorter guide before buying your toilet!
🚽 The local authority's regulations
All local authorities have regulations relating to the treatment of latrines, urine and urine-mixed wastewater from toilets. The regulations can vary between authorities depending on local environmental conditions. Regulations concerning latrines are aimed at preventing diseases potentially being spread by bacteria outside the toilet or latrine compost. 
The regulations therefore contain requirements for the bottom to be sealed and for material not to be spread out until a year after the last filling has taken place. Urine may, as a rule, be spread over growing vegetation on one's own site, but there are authorities that do not permit urine to be spread. Certain authorities require the site to be of a certain size for urine to be spread.
Contact the environmental and health protection administration, or its equivalent, in the local authority where the toilet solution is to be used, so that you choose an alternative that is acceptable to the authority. Many authorities post their regulations on their websites. It is the authority's environmental board which determines what you can and cannot do. When the authority adopts a position regarding your application to install a new toilet solution, their points of departure are that the solution:
👉 Shall manage to achieve the protection level applying to the location
👉 Shall be dimensioned for five all year residents, even if it relates to a second home
👉 Shall be supplemented by some form of treatment for your bath, dishes and laundry water (BDL water)
Remember that many authorities have already withdrawn septic tank emptying and that several will soon be doing the same. Check to see what things are like in the local authority where you want to install the toilet solution.
🚽 Accessible space/ the site's suitability for filtration
If there is a space beneath, or a few meters away, from the toilet room, the number of possible solutions increases. When a property is to be built or converted it is therefore important to adopt a position regarding which solution is to be used, at the earliest possible stage. The space beneath the floor can be used as a privy or for collecting the waste in a latrine barrel for a composting system outdoors. Check that the space is adequate for the solution you select. Where urine filtration is permitted, there are factors such as the ground's suitability for filtration, distance to surface water, drinking water supplies and site limits are crucial. In order to be able to ascertain the ground's suitability and distance to groundwater, it is often necessary for test pits to be dug.
🚽 Comfort, care and cost
Consider how much comfort you want to have. Perhaps you want it just like at home or maybe you'll be satisfied with a simpler alternative? And how much work are you prepared to invest in maintenance? Can you imagine taking things on yourself and composting the latrine and spreading urine from a dry toilet solution or emptying the ash box from an incinerating toilet? Last, but by no means least: How much may the toilet solution cost? Investment and running costs vary greatly between the different alternatives. The higher your comfort standards and less time for maintenance, the more it will cost, both in terms of investment and running costs.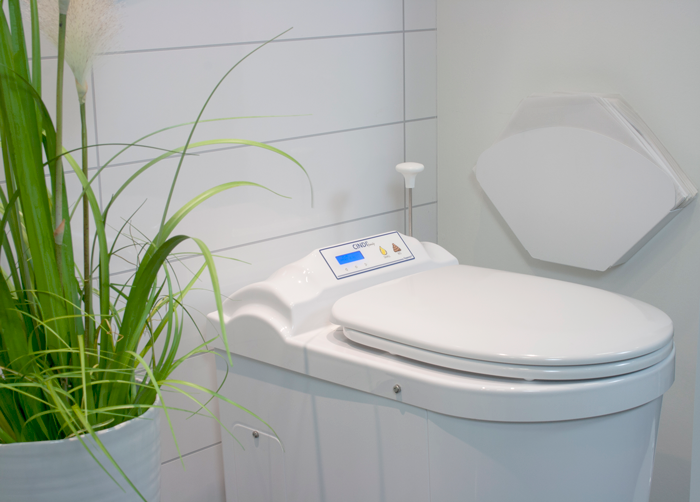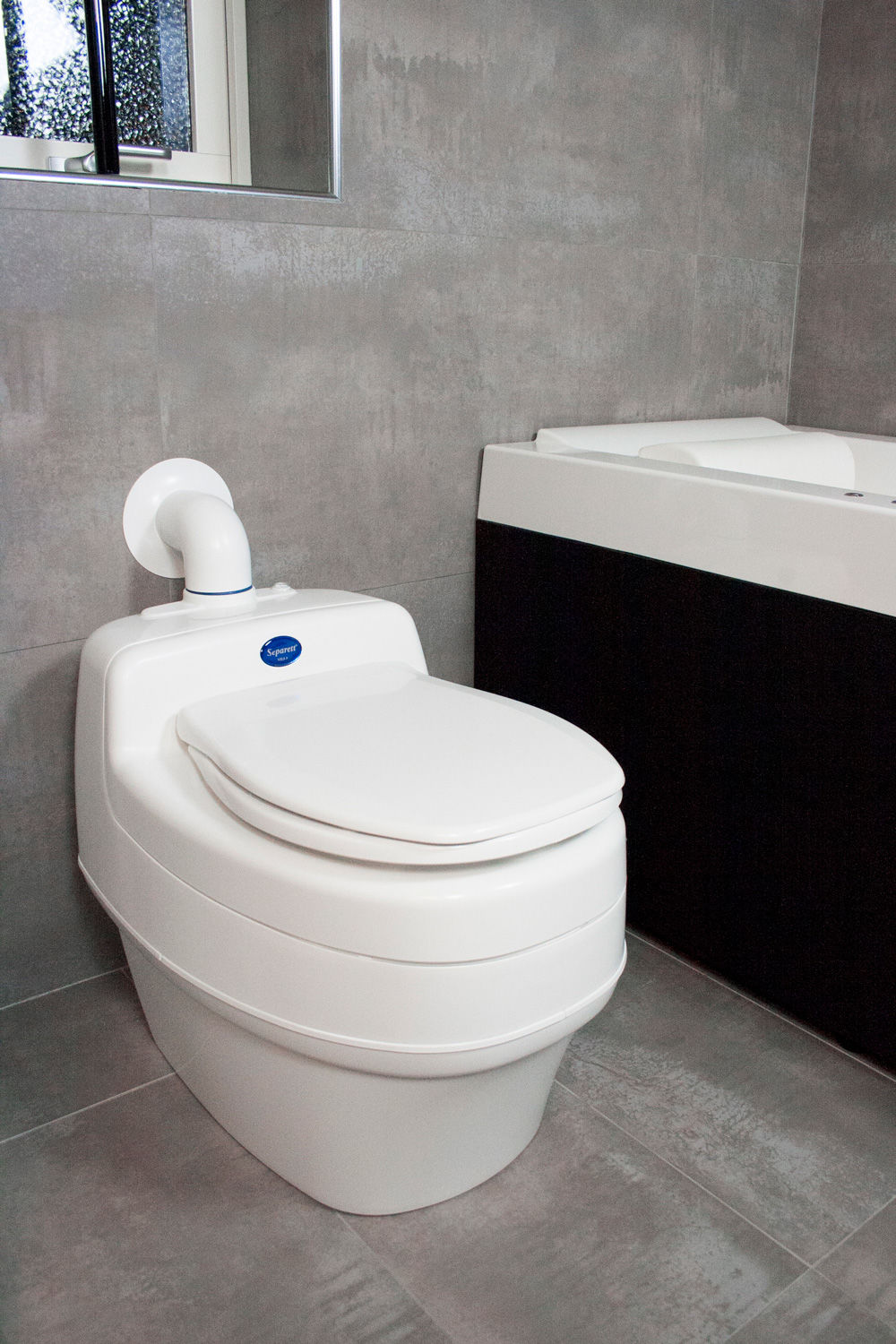 From left: CINDI® Family och Villa® 9010
"A urine diverting toilet separates the urine from the solid waste, which makes it completely odorless in the space where the toilet is located."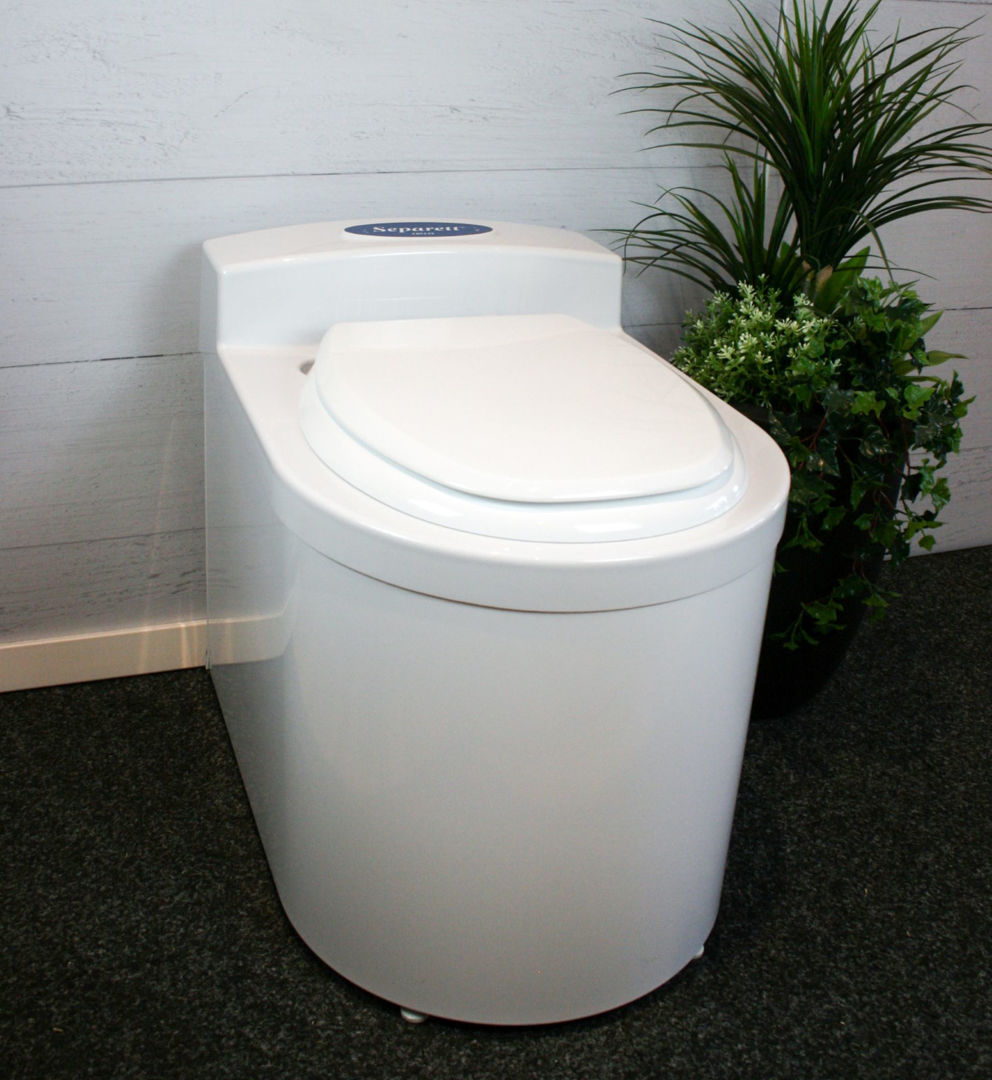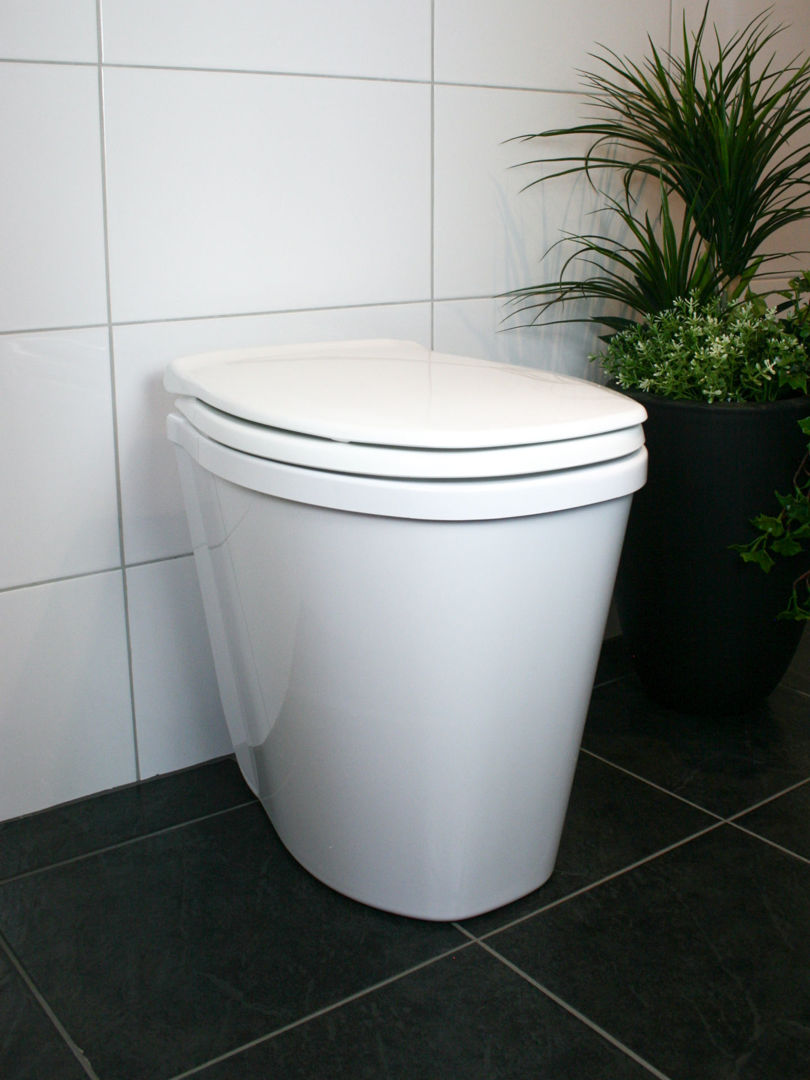 From left: Separett Freeze och Pee 1020
🚽 Incinerating toilets
Incineration toilets are becoming more and more popular and are the toilet solution that is increasing the most in the Nordic holiday homes. The easy use and the comfort of the fact that the only residual product is pure ash that can be spread as plant nutrients in the garden, contributes to the positive development for the incineration toilet. Skip drains, excavation and large installations. All that the incinerating toilet requires is electricity and ventilation! 
In order to have a good function over time, it is important that the installation is carried out in accordance with current regulations and that the toilet is then operated in accordance with instructions. It is not very difficult, but it is important that it is right.
CINDI® is our family of incineration toilets consisting of the models: CINDI® Basic and CINDI® Family. If you are looking for a complete toilet solution with an easy-to-use end product, you will find the answer in the CINDI® product family.
🚽 Urine diverting toilets
Our range includes a number of different types of urine diverting toilet solutions that are suitable for different needs and situations. Villa® urine diverting toilet is and has for a long time been very popular all over the world and is appreciated for its user-friendliness and simplicity. Thanks to the urine being taken care of separately, the odor is significantly reduced and the small odor that remains is effectively ventilated out with the help of a quiet built-in fan. These toilets need electricity or battery/solar cells and ventilation to function.
Our newest family member Tiny® is specially developed for tiny homes and other smaller installations such as motorhomes, caravans, boats and hunting lodges. All that is needed is electricity and a ventilation pipe out of the toilet. Do you have a small toilet space? Then Tiny® is a perfect match for you!
We also offer urine diverting Privy which is the perfect upgrade to the existing outdoor toilet or if you want to build your own toilet solution (DIY). The dry toilet is easily mounted on the existing outdoor toilet and the urine diverting reduces the odor considerably.
If you are looking for a hygienic and user-friendly toilet solution for your holiday home or permanent residence, you should definitely check out our urine diverting toilet solutions!
🚽 Freezing toilets
Separett Freeze 2000 is our freezer toilet that handles the waste in a simple and odorless way ~ by freezing it! It only needs a power point in order to work and can easily be moved around as required. The urine and solid waste are collected in a container inside the toilet and emptied into a latrine compost when it is full. After use, the waste is frozen and becomes odorless. Are you looking for a simple and removable toilet solution that does not require a fixed installation? But which is easy to use? Then Freeze is the solution you are looking for!
🚽 Urine toilets
Pee 1020 is a urine toilet designed to handle urine. It's a good complement if you already own an incinerating toilet. With the help of Pee, you can easily collect and use the urine as fertilizer for, for example, your flower beds and your lawn. 
If you are looking for extra capacity for your incinerating toilet or a toilet for easy uranium handling, Pee is the right choice!