Here we talk about use, function and answer the most common questions regarding our urine diverting toilets.

"When we were going to build our tinyhouse, we knew we wanted a separating compost toilet, partly to avoid sewage but also to reduce water consumption and instead use the compost for something useful! After a lot of research, we came to the conclusion that Separett was the best option. Now we have lived in our house and used the toilet for 3 months, and we could not have been happier! The toilet was very easy to install and maintenance is minimal. Simple, stylish design and completely odorless! Thank you, Separett Sweden for making it possible to live without sewage and inspiring a more sustainable lifestyle!"
- Joakim & Emelie 
-
A urine diverting toilet separates urine and solid waste. The toilet is equipped with a fan that draws out moisture and air ~ which makes it completely odorless in the space where the toilet is located. A urine diverting toilet works in all environments, as no drain, heated space or water is required. Thanks to the urine separation, both the smell and the volume of the waste that must be disposed of is reduced. The urine is discharged to a collection vessel or infiltration, while the solid waste ends up in a compostable biobag made of corn starch which can then be composted.

We have two urine diverting toilet models: VILLA and TINY. These only require ventilation and electricity, or battery/solar cells depending on which model you use. VILLA and TINY also consist of a privacy screen that makes the contents invisible to you as a user until you sit down on the seat ~ then the cover opens automatically. The main difference between the products is its capacity and size.TINY is specially designed and developed for tiny homes and other smaller spaces and installations. With its smaller and more flexible design, TINY is specially developed for limited areas.

With a urine diverting toilet, you contribute to our cycle, you can easily compost and fertilize your lawn and planting with the urine. Environmentally friendly and efficient!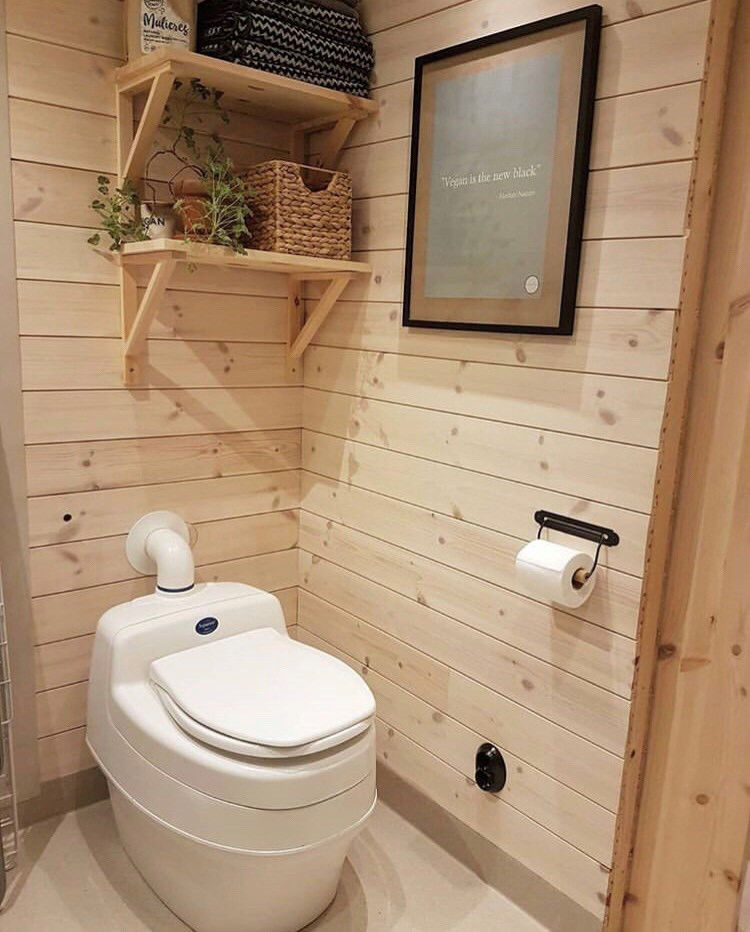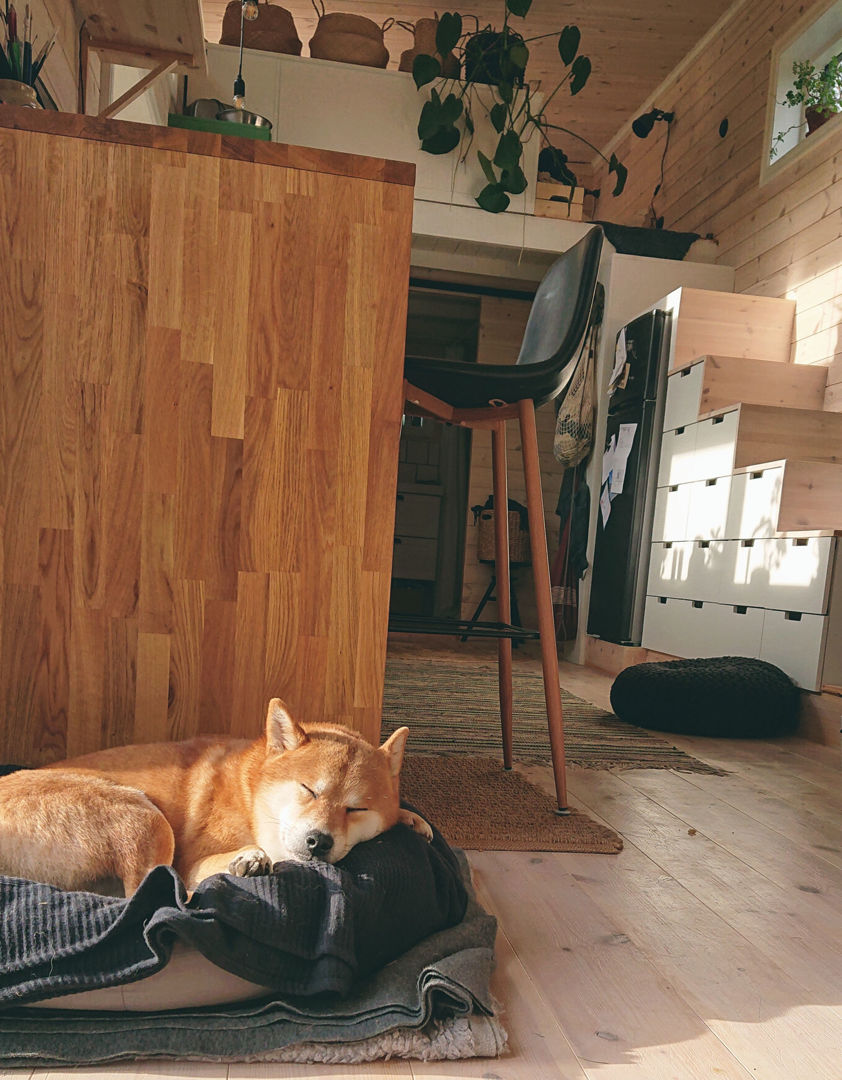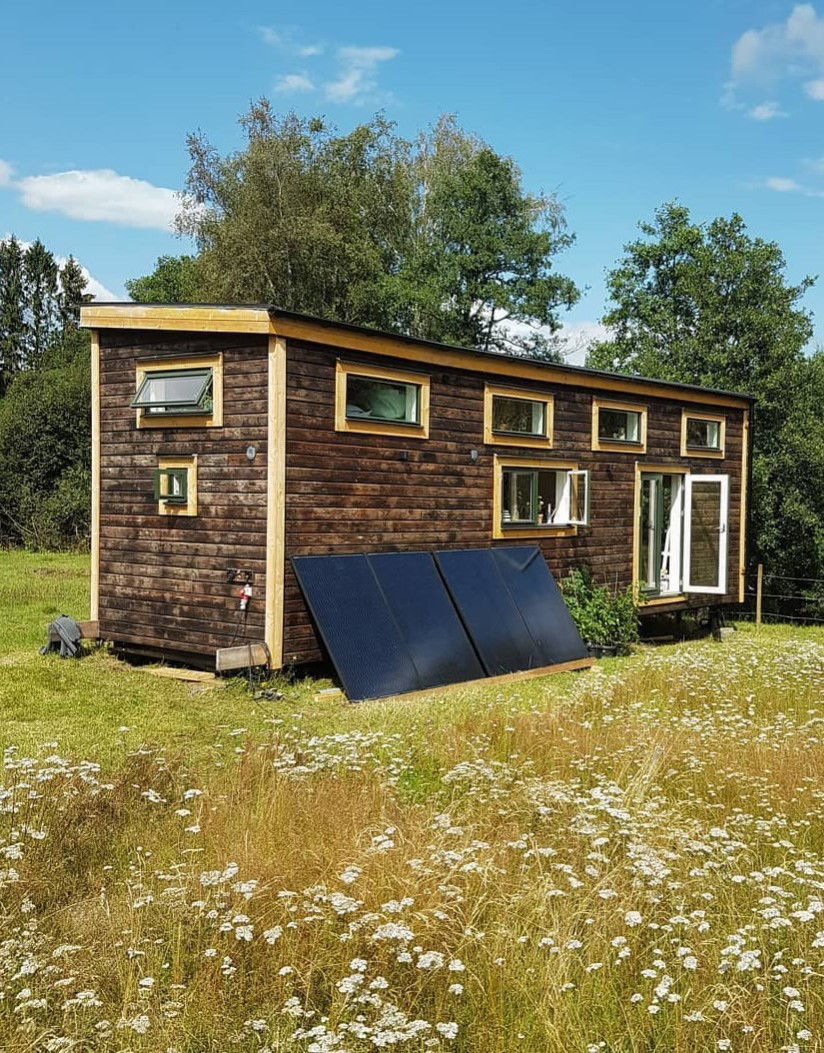 Instagram: @lilla.agard
Joakim and Emelie live together with their dog Yemon in their self-built Tiny House of 30 square meters in Nöttja, Sweden.
Their choice of toilet solution resulted in a VILLA, which can be powered by batteries or solar cells.
-
FAQs

Where does the urine go?
The urine is led out in a urine hose to, for example, an infiltration into the ground, BDT sewage or a collection vessel. We recommend connecting an Ejectortank where the urine is automatically diluted with water to the right mixture, eight parts water and one part urine, so that plants can absorb the nutrients without being damaged. Then the urine, which contains most of our useful waste, can easily be spread in a flower bed or on your lawn. When you use the Ejectortank, you never come into "contact" with the urine and do not need to transport or carry it ~ just connect the garden hose and start watering.

NOTE! Always check what applies in your county.

How to handle solid waste?
The solid waste, poop and toilet paper, ends up in a container lined with a latrine bag and can either
> Burn up and turn to ashes with Separett Burn
> Stand in a suitable place outdoors (with soil in the top of the container and lid on) for 12 months and then bury or compost in ordinary compost
> Composted directly in Separett Roslagskompost. The Roslagskompost meets the requirements for latrine composting, which means that you can co-compost both household waste and toilet waste in it

NOTE! Always check what applies in your county.

How often do you need to empty a urine diverting toilet?
If you are four people who use the toilet continuously, it is enough to empty about every four weeks, depending on how much paper is used. If you use the compostable latrine bags made of corn starch, emptying within 30 days is recommended - after this it should be handled as it slowly begins to decompose.

Is it difficult to install a urine diverting toilet on your own?
Everything is of course relative and depends on how used you are. In addition to electricity, the toilets need two holes in the wall. A hole for the urine drain to be led to a collection container (example Ejectortank) or to an alternative solution. A hole for the ventilation duct from the toilet that is either pulled out through a wall or through a ceiling, we advocate the former. The toilet solution must also be fastened, either to the wall with a wall bracket (included with some toilet models) or to the floor by gluing or by screwing it on. Installation videos and installation manuals can be found on each product page.

How to keep the urine bowl clean and fresh?
If you have access to water, we recommend that you pour a cup of water into the urine bowl after each use. We also recommend our biological tablets with citrus scent called Bio Drain Cleaner. The tablet is placed in the urine bowl and slowly broken down and the enzymes keep the urine drain free of deposits that over time otherwise risk stopping the flow. In addition, it smells clean and fresh.

How to use a urine diverting toilet in a purely practical way?
The toilet must always be used seated. Check out the animated video below!