An outhouse is perfect for, for example, the cottage that does not have a regular toilet or drain.

A big advantage when you are building a new outhouse is all the choices you have with our modern water- and odorless toilets. It is also easier with newer toilets because some models include a ventilation pipe and a fan for better ventilation. This is the case, for example, with our modern incinerating toilets.

Build your own outhouse shed
Rules you need to know before you start building include, among other things, building an outhouse without a building permit is allowed, but on the other hand you must always seek permission from your authorities environmental administration before building. Other important rules are if you want to take care of the toilet waste yourself and that you then need to make an application to build a latrine compost. Once you've got your permission, it's just a matter of starting to build your Separett outhouse.

Building an outhouse is not particularly difficult, it can even be a fun project for the whole family. You can either buy an outhouse shed that you just need to screw and put together, or you can choose to design a modern outhouse yourself - just the way you want it.

Construction description of the outhouse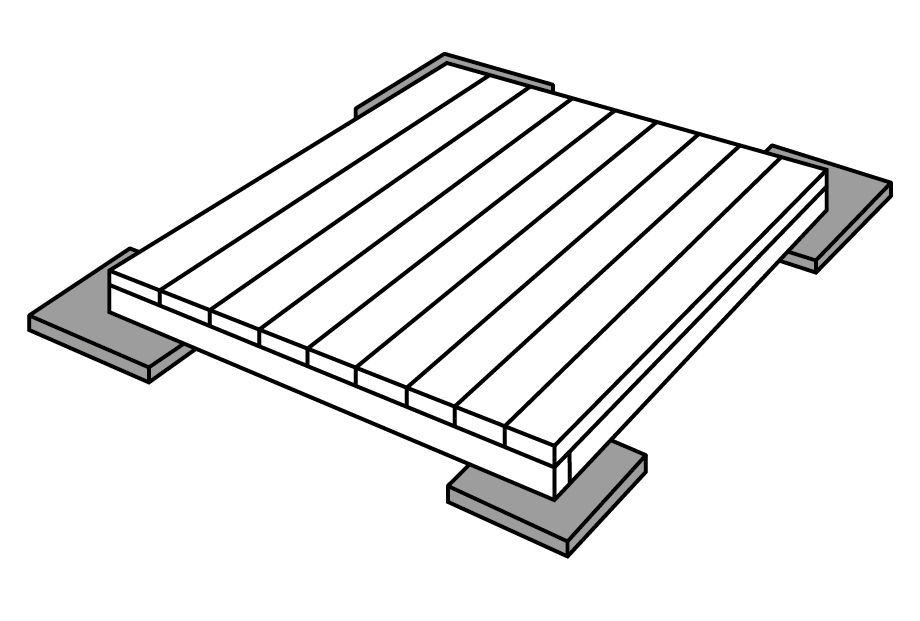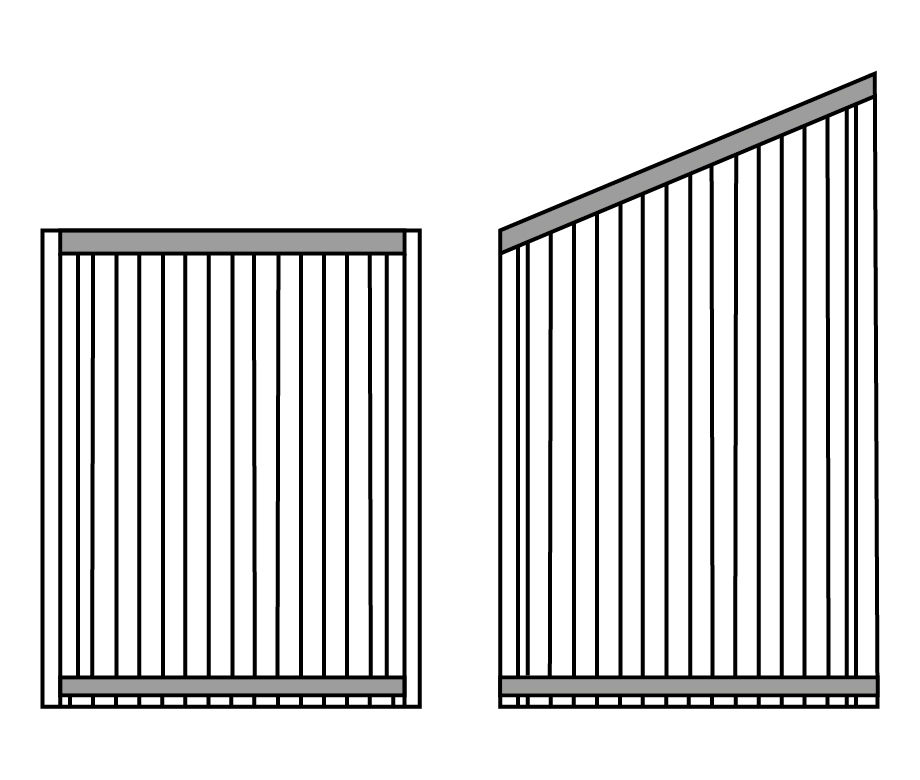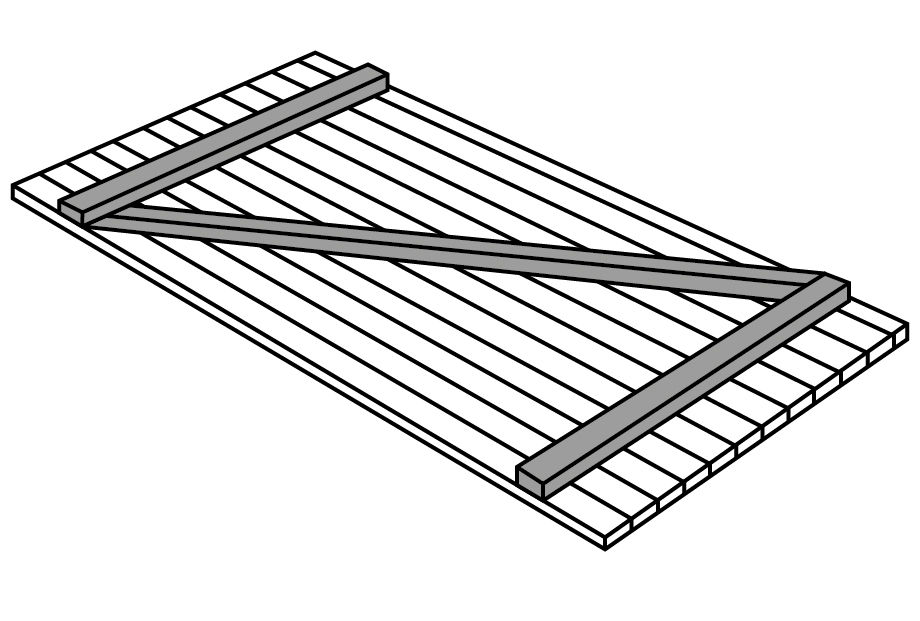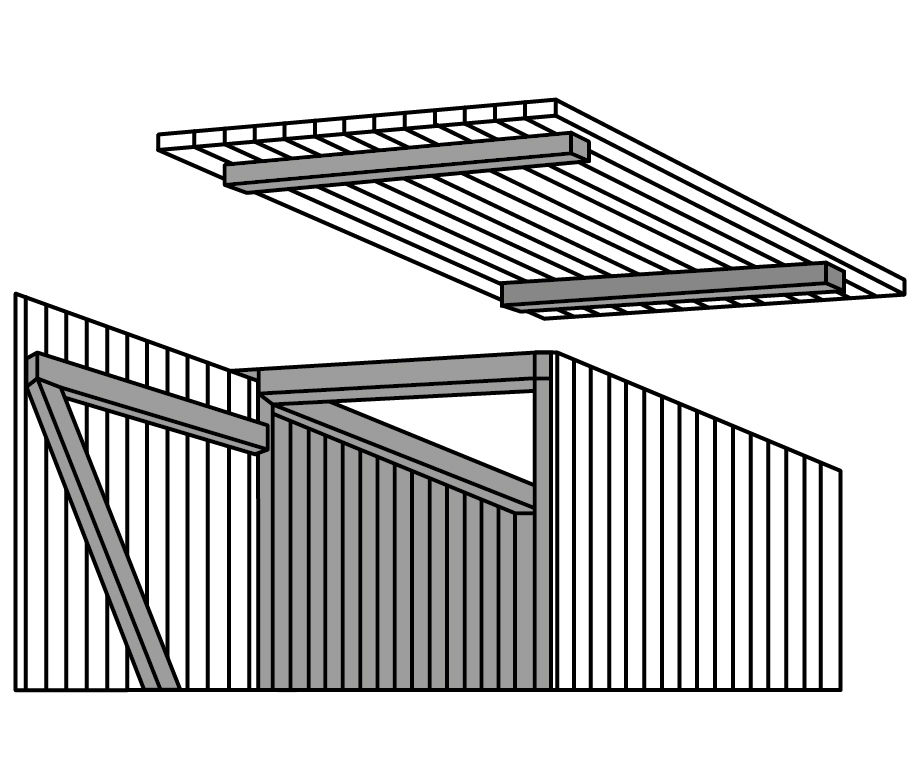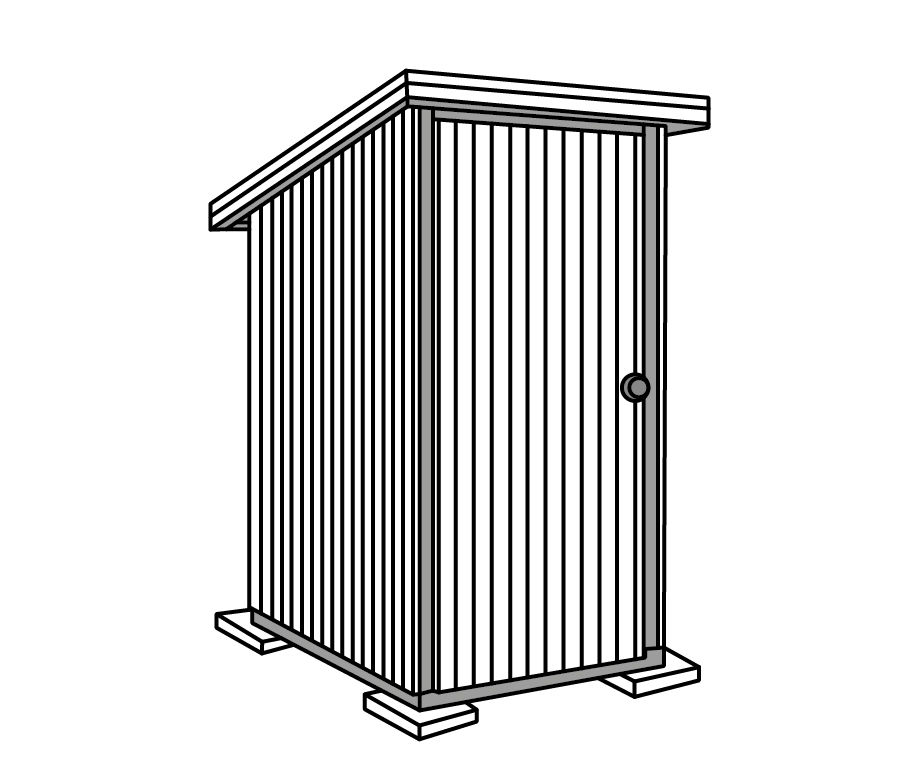 Here's how to get started with building a simple outhouse!

Step 1: The groundwork
You need to start by making the groundwork. You build it most simply as a framework of pressure-treated timber. In that frame you screw two studs that will form the support for the floor. It is very important that you only use strong and sturdy screws that can withstand outdoor use. Lay out garden tiles for the corners where the outhouse will stand and then place the frame on the tiles. It is then the frame that is the ground for a wooden floor. The floor needs to be screwed into the framework.

Step 2: The walls
The walls of the outhouse consist of frames and vertical wooden panels. Start by sawing all the crossbars and then screw them together with extra strong wood screws to get a stable construction. Also prime the panel before installing it so it lasts longer. You attach the crossbars by screw them into the groundwork and then you set up the panels using wood screws or strong nails. Remember to leave approximately five centimeters to the ground so that the wood does not impact it and be damaged by moisture.

Step 3: The door
You build a door from prefabricated timber that is held together by studs. Here you shape the studs like the letter Z. The diagonal joist is the one that holds the door up. Then assemble the finished door with a pair of sturdy hinges. Carriage bolts and nuts are good to fasten with, as it is important that the hinges and fasteners can support the weight of the door. If you build an outhouse that is small enough, you can saw a heart in the door, and it will act as sufficient ventilation.

Step 4: The roof
When you have set up the walls, you must lay the roof. Start by attaching the studs to the top edge of the wooden panel. Then lay the roof, which you should also build from prefabricated wood, which you attach to the crossbars with the help of sturdy screws for outdoor use. You can advantageously let the roof stick out a little both at the back and at the front. Finally, it is important to put on roof paper to protect the entire construction.

Step 5: Details
Then there is perhaps the most fun thing left to do, painting and decorating your new outhouse. You can use fancy handles or maybe even carve your own from a fallen branch. It can be a good idea to put a lock inside the outhouse, to be able to have some alone time. Although you do not need a building permission for an outhouse, it is still important to be serious about your construction. Therefore, you may also need to supplement with, for example, gutters and downspouts.
EOne last important thing to consider when building your outhouse is your ventilation. It's not just about ventilating away bad smells, but it's also important for the building to last for a long time.

Separett is not responsible for incorrectly performed work.

The right toilet for your outhouse
When you choose between which toilet suits your outhouse best, we have many variants among our waterless toilet solutions.

> Incinerating toilet. This is the most common option because all urine and solid waste are burned to ashes. Thanks to that, you don't have to apply for a permission for a latrine compost and the ash that remains works great as plant nutrition.

> Urine diverting toilet. This is a toilet that separates urine from the solid waste. Separett's urine diverting toilets divide everything already when you are at the toilet, which means that the urine is completely sterile. The urine can therefore be mixed with water and used as plant nutrition. The solid waste, on the other hand, end up in a separate container.

Maintenance and cleaning of the outhouse
Maintain is not only about hygiene, but also a lot about a well-kept outhouse lasting longer. So how do you best take care of an outhouse? By regularly cleaning with the right agent, you avoid both bad odors and that the area feels unfresh. You can easily use all-purpose agent for taking care of your outhouse.

> How do you empty an outhouse?
Of course it depends on which toilet solution you choose. An incinerating toilet only creates ashes, which can be advantage and easy to spread on plants as nutrition. On the other hand, if you have a urine diverting toilet, you can use the urine for plant fertilization, but the solid waste needs a septic tank or a latrine compost.

Tips for outdoor living and interior design
Suitable interior design tips for outhouse are things that can be set up or built. An example of this is hanging up a zinc bucket with a tap underneath. Then you can also install an old-fashioned porcelain sink and a chic soap dish to be able to wash your hands outside. Even the simplest outhouse needs opportunities for hygiene.
Other important items are holders for toilet paper, a garbage can, and a mirror. In addition, it is practical to have hooks for towels. Among our accessories, we also have, for example, an insulated seat for outdoor use.

Other alternative to outhouse
One of our most convenient options for the outhouse is our Rescue Camping, which is a portable toilet solution that is easy to assemble and easy to fold when you're done using it. In addition, it is very easy to empty and clean because it is specially designed for mobile freedom and is perfect for camping trips.
-
Good luck!